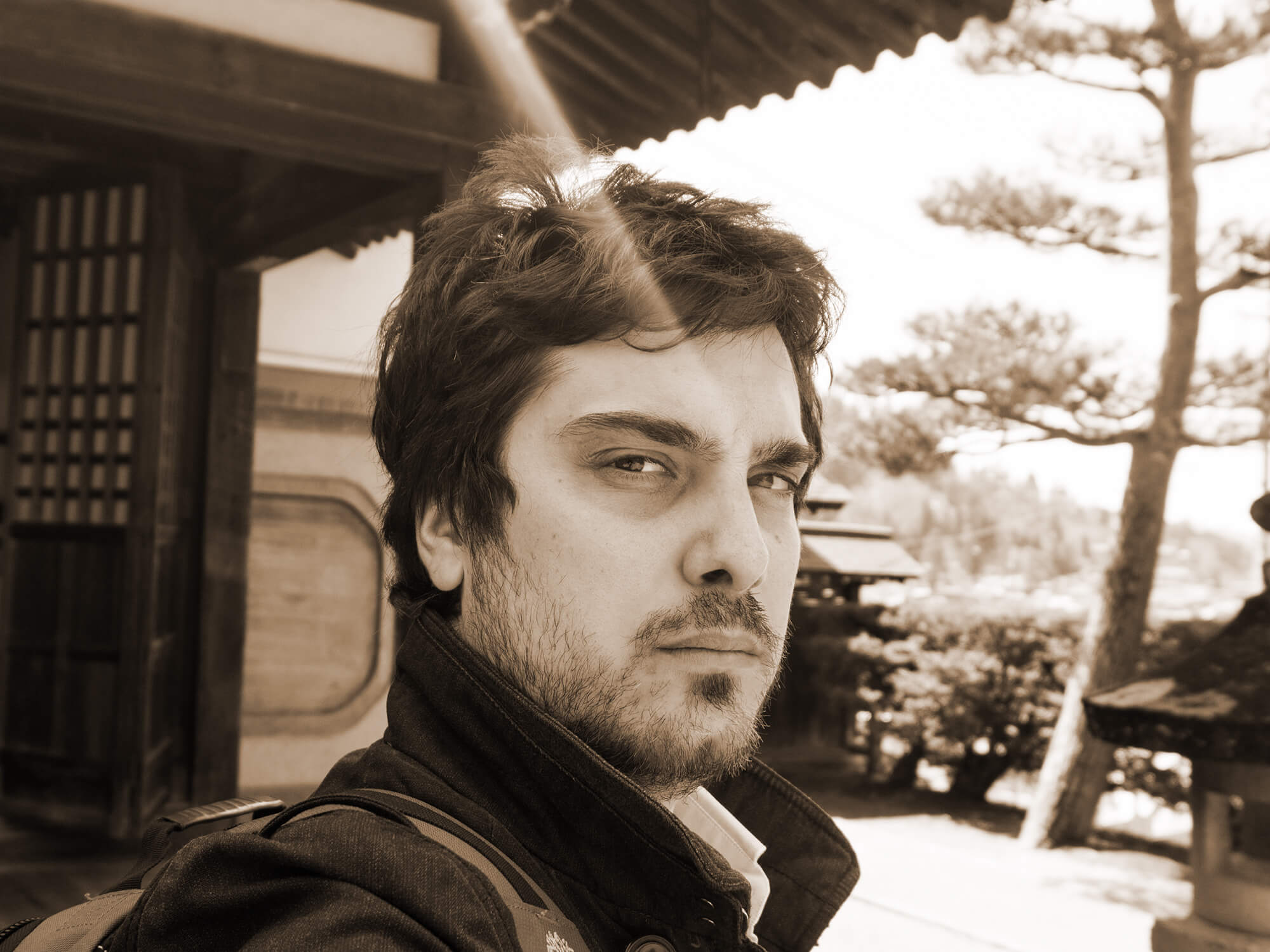 ファビオ・ペルレッタ FABIO PERLETTA
---
Fabio Perletta is a sound and installation artist living and working in Italy.
His research - concerned with matter and immaterial - focuses on duality, revealing a network of hidden connections to transcend the limit of media. Investigating notions such as weight and lightness, visible and invisible, his work encourages different levels of experience, engagement and contemplation. Perletta's practice reveals an inner discipline which goes beyond the scope of rational coordinates, whilst addressing reality and small things.
His work encompasses recorded compositions, performances, site-specific interventions and installations, appearing worldwide at festivals, art spaces and artistic residencies including A×S Festival (Pasadena, US), Human Resources (Los Angeles, US), VOLUME (Los Angeles, US), EMS Elektronmusikstudion (Stockholm, SE), BlueProject Foundation (Barcelona, ES), Museum of Modern Art (Medellín, CO), Kid Ailack Art Hall (Tokyo, JP), Café OTO (London, UK), O' Art Space (Milan, IT), Saturnalia Festival (Milan, IT), Eufonic Festival (Ulldecona, ES), E-fest Cultures Numériques (La Marsa, TN), roBOt Festival (Bologna, IT), Acusmatiq Festival (Ancona, IT), Krake Festival (Berlin, DE), Auditorium Parco della Musica (Rome, IT).
His solo and collaborative recordings are mainly documented on LINE, Dragon's Eye Recordings, Auf Abwegen and his own imprint Farmacia901.
In recent years, Perletta has collaborated, through curatorships, installations, performances and recorded works with the likes of Asmus Tietchens, Richard Chartier, William Basinski & James Elaine, Yann Novak, Giuseppe Ielasi, Mark Fell, Nicolas Bernier, Luigi Turra, France Jobin, xx+xy visuals, Thomas Köner, Davide Luciani & Mote Studio and Christina Vantzou, among others.
Perletta continues evolving his research, while keeping his paramount interest towards the exploration of the inter-relationship between notions of presence, intangibility and focus on listening.
Fabio Perletta